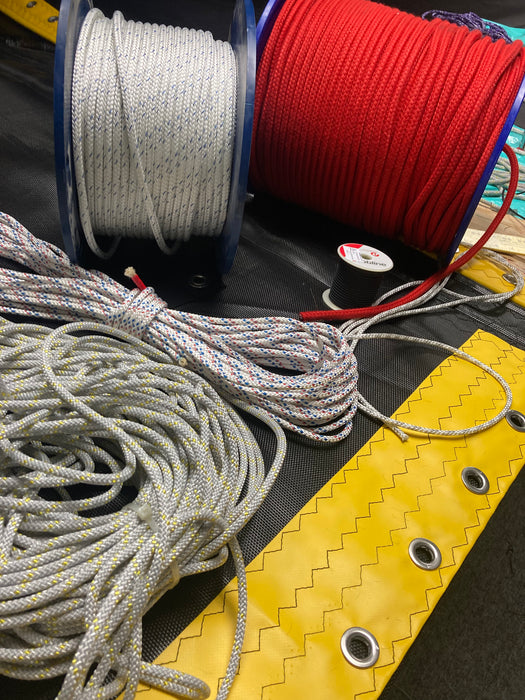 Hobie 16 line kit for all metal mast and old style jib halyard
Wow! 
We've been curating these line kits since 2005
includes
current special 
Mainsheet Neptune 500 robline red suitable for a 6:1 mainsheet or 5: 
jibsheet white / blue 
main halyard 1/4. Grey yellow white ( larger than the 3/16 but easier on the hands when hoisting older sails) 
jib halyard grey/ blue/ white 
trapeze adjust line 4 
outhaul 
downhaul 
trapeze bungee 
jib traveler adjustment line 
jib traveler bungee 
8 batten ties
did we forget anything?